Editor profiles
Non-human and non-rodent vertebrate genomics
Dr Burgess has worked world-wide as a veterinarian and research scientist in cancer, virology, bioenergy, proteomics, genomics, immunology, computational biology and bioinformatics research in humans and other animals, microbes and plants. He has 186 refereed publications, trained 37 graduate students since 1997. He graduated with distinction as a veterinarian in 1989 from Massey University, New Zealand. He has worked in and managed veterinary clinical practices in Australia and the UK, including horses, farm animals, pets, wild and zoo animals, and emergency medicine and surgery. He did a radiology residency at Murdoch University in Perth in Western Australia, where he concurrently co-founded Perth's first emergency veterinary clinic. He has managed aquaculture facilities in Scotland. Between 1995 and 1998, while working full time outside of the academy, he did his Ph.D. in virology, immunology and cancer biology (conferred by Bristol University Medical School, UK).
Dr. Burgess worked in the UK World Reference Laboratory for Exotic Diseases during the 2001 Foot and Mouth Disease crisis, where he led the diagnosis reporting office and was awarded a Director's Award for Service. At Mississippi State University (MSSU) he launched the AgBase Gene Ontology databases and started, and was the founding director of, the MSSU Institute for Genomics, Biocomputing and Biotechnology. Dr. Burgess is currently Vice President for Agriculture, Life and Veterinary Sciences, and Cooperative Extension, Dean of the College of Agriculture and Life Sciences, and Director, Arizona Experiment Station at the University of Arizona. He serves on multiple non-profit boards.
Human and rodent genomics
Dr. Leonid V Bystrykh is a Senior Scientist in the European Research Institute for the Biology of Aging, at University Medical Center Groningen, Groningen, The Netherlands. He is author of more than 100 research papers in microbiology (until 1999), and molecular and cell biology (since 2000). The research interests of Dr. Bystrykh are focused on molecular mechanisms of the hematopoietic stem cells self-renewal, differentiation, and aging. His special interest is barcoding individual cell cell tracing techniques, alongside the theory of coding and decoding especially in the context of DNA. He combines his research with genome biology tools seminar and courses for PhD students in the institute.
Comparative and Evolutionary Genomics
Dr. Alexei Fedorov is an Associate Professor in the Department of Medicine, and Vice Director of the Bioinformatics and Proteomics/Genomics Program at the University of Toledo, Ohio, USA. He received his MS in Physics from Moscow State University, Russia (1982), and his PhD in molecular genetics from the Institute of Molecular Genetics, Russian Academy of Science, Moscow (1993). After two postdoctoral fellowships at the Universities of Sussex (UK) and Miami (FL), he developed his programming skills during a postdoctoral fellowship in the laboratory of Walter Gilbert (Nobel laureate, 1980) at Harvard University. He joined the faculty of the University of Toledo (at that time Medical College of Ohio) in 2003. He has over a hundred publications, including fifty manuscripts as principal author.
Dr. Fedorov's specific areas of interest in bioinformatics are the following: 1) Principles of mammalian genome organization; 2) Origin, evolution, and functioning of introns; 3) Structure, function, and evolution of non-coding RNA; 4) Computer modeling of the human genome evolution; and 5) Distribution of SNPs in human populations.
Eukaryote microbial genomics
Is currently a visiting Professor of the Universidade do Minho, Escola de Saúde, in Portugal (since 2008) and Researcher 1A of the Brazilian National Council (CNPq) (since 1994). Dr. Goldman has been vice-president of the Brazilian Society of Microbiology and Vice-Chair for Mycology and Eukaryotic Microbiology at the International Union of Microbiological Societies (IUMS) since 2015.
Professor Goldman's research focuses on fungi, specifically signal transduction pathways in DNA damage, factors important in dimorphic transition, MAP kinases and phosphatases in fungi virulence and nutrient sensing.
Plant genomics
Dr. Lightfoot is PhD in Genetics from the University of Leeds, UK, in 1985. He is Professor for Biotechnology and Genomics at SIUC. He has been a member of the Department of Plant, Soil and Agricultural Systems at Southern Illinois University since 1991. He is cross-appointed in the Department of Plant Biology. He co-authored the RAMP request for the Center for Excellence in Soybean Research, Teaching and Outreach (now the Illinois Soybean Center) and Chaired the Research Committee. He is Head of the Genomic Science Facility at SIUC. He is an Illinois Humanities Commission Road Scholar. He won Illinois Soybean Researcher of the year twice. He served as CSSA Division C-7 Genomics, Molecular Genetics & Biotechnology, Chair from 2014-2017. He is a member of the National Academy of Inventors.
Research interests are very broad, anything showing an interesting phenomenon in Genetics. Dr Lightfoot has made exceptional contributions in three areas. First, starting in 1997 he led the team that created the first physical map of a crop plant genome. The second area of exceptional contributions has come in the field of soybean genetics. and the third area of excellence is particularly meritorious because it is broad in applications to all crop plants.
Multicellular invertebrate genomics
Christos Louis is a Greek Molecular Geneticist. He graduated from the Medical School of the University of Marburg in 1974 and joined the team of Prof. C.E. Sekeris, first at Marburg and then at the German Cancer Research Center Heidelberg, obtaining his doctoral degree in Cell biology from Heidelberg University in 1977. His work focuses on Genomics and Bioinformatics of insects and vector-borne/tropical diseases.
He performed postdoctoral research as an EMBO fellow with Walter J. Gehring at the Biozentrum University of Basel (1978-1979) and Paul Schedl at the Department of Biology at Princeton University (1980-1983). Fotis Kafatos invited him to join the staff of the IMBB of the, then, Research Centre of Crete in 1983; he subsequently became a member of the Faculty of the Department of Biology at the University of Crete where he was promoted to Full Professor in 1989. During his tenure he was the Chairman of his Department for a total of 11 years. Later, he was a founding member of the University of Crete's Programme on Bioethics. He retired from the University in 2014 although, as an emeritus, he kept his appointment as Research Staff at the IMBB, now an Institute of the Foundation of Research and Technology-Hellas.
From December 2012 till April 2015 he was also the acting Head of Bioinformatics at the Centre for Functional Genomics at the Dept. of Experimental Medicine of the University of Perugia. He has served on a number of national (Greek) and international committees and boards, and he is a member of EMBO. He was a member of several standing and ad hoc committees of the World Health Organization/TDR, including its Scientific and Technical Advisory Committee (STAC). Kitsos Louis has been a member of the editorial boards of several scientific journals and has co-authored more than 160 scientific publications.
Plant genomics
Dr. Keiichi Mochida, Ph.D. is Team Leader of Cellulose Production Research Team, Center for Sustainable Resource Science, RIKEN, and specially-appointed Professor in the Institute of Plant Science and Resources, Okayama University. He joined the Editorial Board of BMC Genomics as Section Editor in 2015.
Dr. Mochida completed his Ph. D in Kihara Institute for Biological Research, Yokohama City University. His current research focuses on exploration of useful genetic variations to improve biomass productivity in grasses and discovery of genes involved in vigor traits in allopolyploid plant species.
Non-human and non-rodent vertebrate genomics
Dr. Jacqueline Smith is a Career Track Fellow at The Roslin Institute in Edinburgh. She joined the Editorial Board of BMC Genomics in 2015.
Dr. Smith completed her Ph.D. in genetics at The University of St. Andrews and then pursued her postdoctoral training in avian genomics at The Roslin Institute.
Her interests lie primarily in examining the host response to avian viral infections and trying to understand the genetic mechanisms of resistance, particularly with regard to Marek's Disease Virus and avian flu. She also works as part of the Centre for Tropical Livestock Genetics and health (CTLGH), which is a collaboration between Roslin, SRUC (Scotland's Rural College) and ILRI (International Livestock Research Institute) in Africa.
Prokaryote microbial genomics
Dr. Theo H. M. Smits is lecturer at the Zürich University of Applied Sciences (ZHAW) in Wädenswil, Switzerland. After his MSc in Bioprocess Engineering at the University of Wageningen (NL), he received his PhD in 2001 at the Institute of Biotechnology of the ETH in Zurich (CH), working on the microbial degradation of linear alkanes. After a few years as PostDoc in Lausanne (CH) and Constance (D), he moved in 2007 to the Agroscope Research Center in Wädenswil, where he started to work with bacterial genomes. His research focus was on the genomics of the fire blight pathogen and of biocontrol strains. In 2013, he moved to the Environmental Genomics and Systems Biology research group at the ZHAW and expanded his research in the fields of transcriptomics and metagenomics. In 2012, he was asked to join the editorial board of BMC Genomics as an Associate Editor and became a Section Editor in 2015.
Follow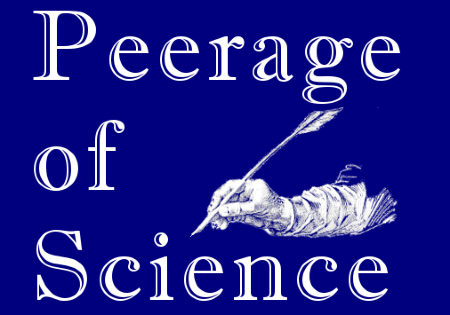 The editors of BMC Genomics support initiatives that expedite the peer review process and are happy to consider manuscripts that have been reviewed in Peerage of Science. Please indicate in your cover letter if this applies to your manuscript.